Danni Davis, Director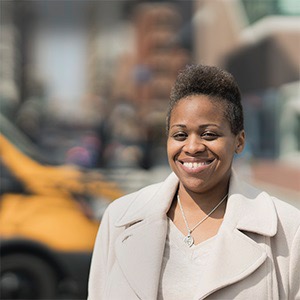 Hillary "Danni" Davis is currently an Assistant Vice President at T. Rowe Price, a global asset management firm. Danni is a Platform and Publishing Manager for the firm's corporate digital estate. Danni is also co-chair of the firm's Diversity & Inclusion program and is responsible for the development and launch of a mentorship program for underrepresented associates.
Prior to her current role, Danni held roles focused on strategy and implementation, in the areas of product development, digital publishing, and online community engagement. In addition, Danni has held publishing roles in corporate, academic and non-profit institutions.
Danni earned a B.S. in Finance from the Robert H. Smith School of Business at the University of Maryland, College Park. She also holds an M.B.A from the Loyola University of Maryland.