Christopher Mapondera, Advisor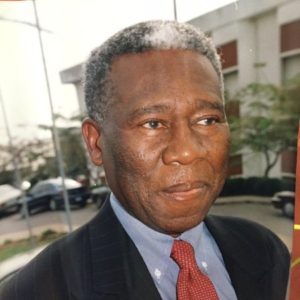 As President  & CEO of CNM LLC., Christopher Mapondera brings a wealth of diverse experience to the company.  He is a native Zimbabwean who has dedicated his career to promoting community advancement and helping to create sustainable urban food production channels for countries all over the world.  Christopher remains deeply involved in fostering mutually beneficial alliances between businesses and academic organizations in Africa and the U.S. to help small-scale farmers in Zimbabwe.  He has also been greatly involved in developing innovative environmental pollution control systems through work with nuclear and fossil fuel electricity plants.
Having excelled as an international business consultant for many years, Christophe Mapondera has been instrumental in several development ventures between Zimbabwe, China, the US, and Africa; including multimillion-dollar projects involving prefabricated buildings and homes, agricultural commodities and more. He served as Technical Advisor on a major 400-unit housing development project in Northern Nigeria. Christopher also worked as Managing Director for a major steel company where he supervised a major refurbishment and the installation of various production units.  Here, he was responsible for managing over 6,000 employees at all levels of the organization, as well as final approval of all design specification, bid evaluations, procurement, and implementation. His efforts lead to the successful development of new domestic and export markets for steel.
Christopher Mapondera currently resides in Washington, DC.  He holds a ME in Civil Engineering/Environmental Engineering from Howard University and a BS in Agriculture from The Ohio State University in Columbus.