Pierre Zibi, Director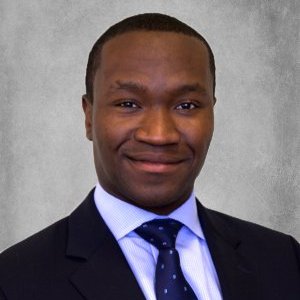 Pierre Zibi is a business development, marketing and market research professional bringing years of knowledge and a wealth of experience to the Women Entrepreneurs for Africa (WEforAfrica) organization.  Mr. Zibi earned his bachelor's degree from St. Mary's College of Maryland where he majored in political science with a focus on international relations and critical theory. While at St. Mary's, Pierre captained the men's soccer team during his junior and senior year, helped establish two non-profits, remained active in various student organizations and was a standout contributor to youth mentorship campaigns throughout his community.
Prior to joining the WEforAFRICA team in April of 2016, Mr. Zibi has held numerous roles in business development for various organizations. Mr. Zibi's business capture efforts have spanned contracts from $2 million to approximately 1.5 billion. Mr. Zibi has vast capture experience with various organizations, and  United States Government agencies including; Department of Defense, Department of State, Department of Homeland Security, Department of Justice, and U.S. Agency for International Development.  Mr. Zibi currently supports an organization as a Capture Manager, building the business and increasing revenue, by leading the organization's government contracting capture efforts. Mr. Zibi's efforts have enabled an organization to acquire two major competitors, consolidating into one of the largest security and risk management organizations in the industry. In addition, Mr. Zibi has previously led the marketing and branding campaigns for both large, and small organizations.
Mr. Zibi continues to provide youth mentorship and guidance through both summer camps, as well as aftercare programs around the Washington D.C. area leadership development through the coaching of youth sports teams. As a member of the board, Mr. Zibi will contribute by assisting in the development of the WEforAFRICA strategy and providing insight and guidance on a continuous basis.