Samuel Bayombi, Director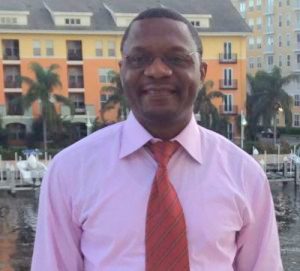 Mr. Bayombi is a Senior Infrastructure Technology Architect with Accenture.  He oversees all company Security Management efforts, creates and enforces internal policies and ensures continued compliance across all departments both internal and remote. He and his team support Accenture's resources on the AT&T account by providing VPN access onshore and offshore. They are also responsible for installing, configuring, and troubleshooting both Accenture and AT&T applications.
Mr. Bayombi joined Accenture, LLP in 2008 bringing more than 18 years of experience in IT, networking, security and procurement to the role.  He earned his Bachelor's Degree in Computer Sciences from Strayer University and holds many networking and security certifications.  Mr. Bayombi's unique bi-cultural background, technical talents, and collaborative strengths have been great assets in both his professional life and within his community where he has led a number of volunteer projects to benefit non-profit organizations.  Among those organizations close to his heart are the Malaria Awareness Fundraiser, Skills for Success and Make a Wish Foundation.