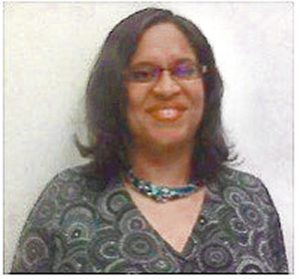 Deitra Nealy-Shane
Whether in a direct service position or when providing consultation, Deitra is passionate about improving the quality of education for children & families!  While the majority of her work experience has been in urban settings, she has also traveled extensively to tribal and rural programs for professional learning & technical assistance work. Deitra has a wealth of experience working with diverse populations and has served as an international play facilitation instructor in the Middle East.
Deitra is a 2016 candidate for the Georgetown University Certificate in Early Intervention. She also holds a Master's degree in Early Childhood Curriculum and Instruction as well as a Master's in Public Administration with a concentration in nonprofit management. Her educational background is instrumental in supporting the early childhood organizations and school districts she supports in assessing, improving, and monitoring administrative processes. Deitra's most rewarding professional experiences have involved supporting administrators in refining their role as instructional visionary and lead learners. Deitra has found that a shared vision of quality and rubric for assessing progress is essential to teacher self-efficacy & instructional effectiveness. When classroom staff clearly understand what is expected of them and receive individualized feedback and support, they are able to meet and exceed both local & national standards which result in transformational experiences for children and families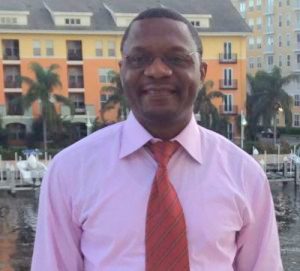 Samuel Bayombi
Mr. Bayombi is a Cybersecurity Consultant.  He oversees the company Security Management efforts, creates and enforces internal policies, and ensures continued compliance across all departments both internal and remote. He supports safeguards information system assets and data by identifying and solving potential and actual security risks. Research security controls, vulnerabilities, enterprise and cloud risks, and develops effective strategies and control measures to mitigate all security risks.
Mr. Bayombi has more than 18 years of experience in IT, networking, security, and procurement.  He earned his Bachelor's Degree in Computer Sciences from Strayer University and holds many networking and security certifications.  Mr. Bayombi's unique bi-cultural background, technical talents, and collaborative strengths have been great assets in both his professional life and within his community where he has led a number of volunteer projects to benefit non-profit organizations.  Among those organizations close to his heart are the Malaria Awareness Fundraiser, Skills for Success and Make a Wish Foundation. When he's not working, Mr. Bayombi enjoys spending time with his family.
Ready to join WEforAFRICA?

Women Entrepreneurs for Africa is a 501(c)(3) nonprofit. EIN 47-4795485