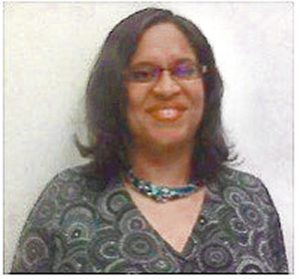 Deitra Nealy-Shane
Whether in a direct service position, or when providing consultation, Deitra is passionate about improving the quality of education for children & families!  While the majority of her work experience has been in urban settings, she has also traveled extensively to tribal and rural programs for professional learning & technical assistance work. Deitra has a wealth of experience working with diverse populations and has served as an international play facilitation instructor in the Middle East.
Deitra is a 2016 candidate for the Georgetown University Certificate in Early Intervention. She also holds a Master's degree in Early Childhood Curriculum and Instruction as well as a Master's in Public Administration with a concentration in nonprofit management.  Her educational background is instrumental in supporting the early childhood organizations and school districts she supports in assessing, improving and monitoring administrative processes. Deitra's most rewarding professional experiences have involved supporting administrators in refining their role as instructional visionary and lead learner. Deitra has found that a shared vision of quality and rubric for assessing progress are essential to teacher self-efficacy & instructional effectiveness. When classroom staff clearly understand what is expected of them and receive individualized feedback and support, they are able to meet and exceed both local & national standards which results in transformational experiences for children and families.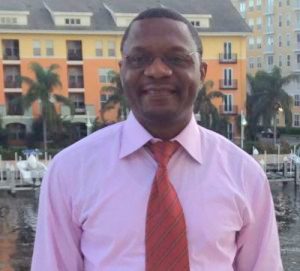 Samuel Bayombi
Mr. Bayombi is a Senior Infrastructure Technology Architect with Accenture.  He oversees all company Security Management efforts, creates and enforces internal policies and insures continued compliance across all departments both internal and remote. He and his team support Accenture's resources on the AT&T account by providing VPN access onshore and offshore. They are also responsible for installing, configuring, and troubleshooting both Accenture and AT&T applications.
Mr. Bayombi joined Accenture, LLP in 2008 bringing more than 18 years of experience in IT, networking, security and procurement to the role.  He earned his Bachelor's Degree in Computer Sciences from Strayer University and holds many networking and security certifications.  Mr. Bayombi's unique bi-cultural background, technical talents and collaborative strengths have been great assets in both his professional life and within his community where he has led a number of volunteer projects to benefit non-profit organizations.  Among those organizations close to his heart are the Malaria Awareness Fundraiser, Skills for Success and Make a Wish Foundation. When he's not working, Mr. Bayombi enjoys spending time with his family.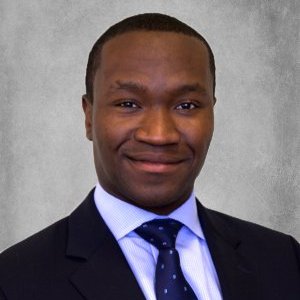 Pierre_Zibi
Pierre Zibi is a business development, marketing and market research professional bringing years of knowledge and a wealth of experience to the Women Entrepreneurs for Africa (WEforAfrica) organization.  Mr. Zibi earned his bachelor's degree from St. Mary's College of Maryland where he majored in political science with a focus on international relations and critical theory. While at St. Mary's, Pierre captained the men's soccer team during his junior and senior year, helped establish two non-profits, remained active in various student organizations and was a standout contributor to youth mentorship campaigns throughout his community.
Prior to joining the WEforAFRICA team in April of 2016, Mr. Zibi has held numerous roles in business development for various organizations. Mr. Zibi's business capture efforts have spanned contracts from $2 million to approximately 1.5 billion. Mr. Zibi has vast capture experience with various organizations, and  United States Government agencies including; Department of Defense, Department of State, Department of Homeland Security, Department of Justice, and U.S. Agency for International Development.  Mr Zibi currently supports an organization as a Capture Manager, building business and increasing revenue, by leading the organization's government contracting capture efforts. Mr. Zibi's efforts have enabled an organization to acquire two major competitors, consolidating into one of the largest security and risk management organizations in the industry. In addition, Mr. Zibi has previously led the marketing and branding campaigns for both large, and small organizations.
Mr. Zibi, continues to provide youth mentorship and guidance through both summer camps, as well as aftercare programs around the Washington D.C. area leadership development through the coaching of youth sports teams. As a member of the board, Mr. Zibi will contribute by assisting in the development of the WEforAFRICA strategy and providing insight and guidance on a continuous basis.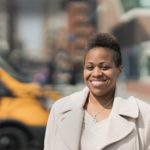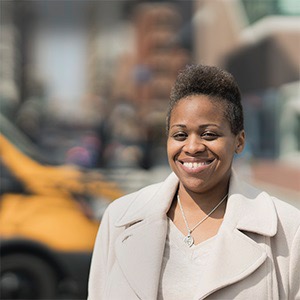 Danni Davis, Director
Hillary "Danni" Davis is currently an Assistant Vice President at T. Rowe Price, a global asset management firm. Danni is a Platform and Publishing Manager for the firm's corporate digital estate. Danni is also co-chair of the firm's Diversity & Inclusion program and is responsible for the development and launch of a mentorship program for underrepresented associates.
Prior to her current role, Danni held roles focused on strategy and implementation, in the areas of product development, digital publishing and online community engagement. In addition, Danni has held publishing roles in corporate, academic and non-profit institutions.
Danni earned a B.S. in Finance from the Robert H. Smith School of Business at the University of Maryland, College Park. She also holds a M.B.A from Loyola University of Maryland.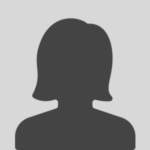 E. Etta, Director
E. Etta is problem solver, strategic planner, writer, editor, market researcher and analyst, content developer and proof-reader professional, with experience in market research and analysis, planning, proposal writing, grant writing, technical writing, editing and proofreading. Emayeneme has experience setting up drafts and content in response to Request for Proposals (RFPs) for a wide variety of industries; writing blogs (worked as a Business blogger for the Examiner in Baltimore) and is working on creating blog and website content and editing a wide variety of written material. Ms. Etta presently works for Creative Circle working through them with a National Law Firm in their RFP department as a marketing proposal assistant for approximately 14 months; with Lockheed Martin as an Editor and Note taker for approximately 6 years; Flag International as a Marketing consultant; Center for Urban Families as a grant and contract analyst; International Public Personnel Administration for HR (IPMA-HR) as a research manager/coordinator. Ms. Etta has also worked on the HRIS (human resource information system) at St. Joseph's Medical Center and Fieldstone Mortgage. Ms. Etta has a Masters in International Management with a concentration in International Marketing from the University of Maryland, University College.