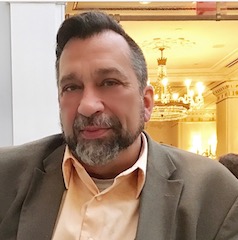 Dr. Michael Kaspar
Dr. Michael Kaspar is the Senior Policy Analyst staffing the Science, Technology, Engineering, and Mathematics desk for the National Education Association. He is the founding director of the DC STEM Alliance and the DC Science Teachers' Association with over 25 years of experience managing urban nature centers and supporting complex, multitask contracts for the federal government.
In his current position and, as the former Director of Science for the District of Columbia, his expertise encompasses science policy and curriculum development, educational testing and evaluation, and program and professional development. He is an expert in informal science education and environmental education and has given numerous professional presentations at the local and national levels. Dr. Kaspar has developed and authored numerous scientific articles and abstracts for peer-reviewed journals, popular magazines and newsletters, meeting summaries, and other publications. He taught environmental science, field biology, landscape design, and early childhood and elementary science methods.
Ready to join WEforAFRICA?

Women Entrepreneurs for Africa is a 501(c)(3) nonprofit. EIN 47-4795485